Why Visit Smoky Mountains in the winter
Smoky Mountains is a popular destination year round, but why winter? Here are a few reasons.
1. Better deals, Cheaper Accommodations
We offer great winter rates and sometimes even better specials on our cabins. And we can also help connect you with some other cabin owners in the area if our cabins are not available for your chosen dates.
2. Less Traffic
Whether you are driving on the Parkway or hiking the trails in the Great Smoky Mountains National Park, there is a significant decrease in the amount of traffic in the area this time of year. Though Valentine's Day weekend may cause an increase, the wait times will still be significantly lower that during warmer times.
3. Snow Covered Mountains
Smoky Mountains are pretty all year long, but they are especially beautiful during the winter when there is snow on the peaks. You can enjoy them at a distance from the comfort of your car or cabin, or you can enjoy them up close by exploring the many hiking trails!
4. Give kids a chance to play in snow.
If you live in southern states, chances are, your kids or grand kids may never have seen the snow and have no idea what "White Christmas" is like. While there is no guarantee that there will be snow while you are there, you are more likely to experience snowfall if your stay is in January or February. What can be better than hot cocoa in the warm and cozy cabin after a snowball fight or sledding?
5. You can try something new and adventurous.
If you've never been skiing at Ober Gatlinburg, give it a try!
Can't ski? No problem! Lessons are available, so is ice skating and snow tubing – family fun for all.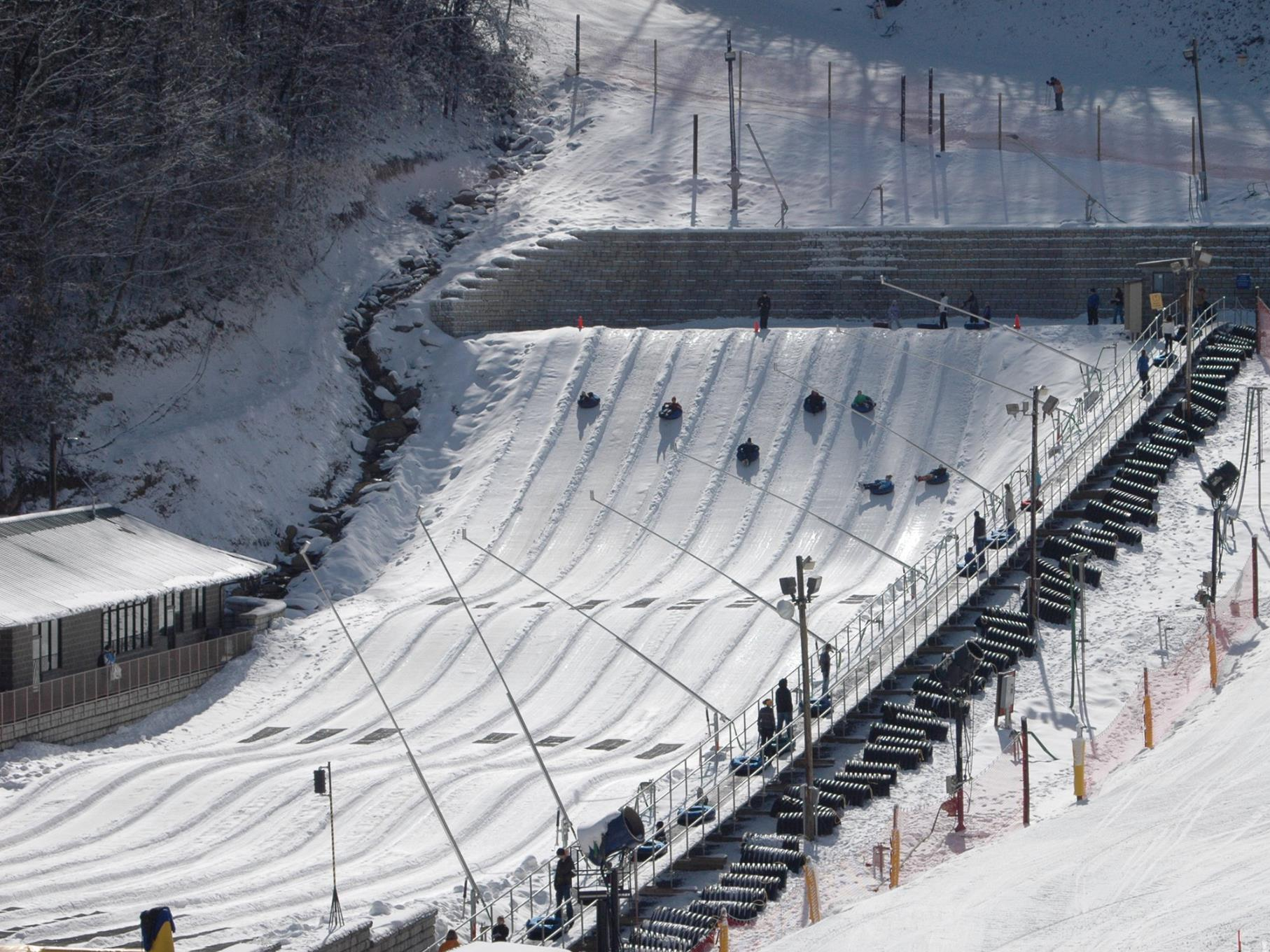 6. Smoky Mountains Winterfest
Winterfest celebration runs across all three cities – Gatlinburg, Pigeon Forge and Sevierville. It starts in November and continues through February. Viewing Smoky Mountain Winterfest lights with friends and family is a great way to get in the holiday spirit.
After Christmas and New Year celebrations, the focus of Winterfest settles on the quiet dignity of the mountains and it makes for a good time to both reflect on the nature and history of the Smokies and continue to celebrate it with unique events and activities like Winter Sports season at Ober Gatlinburg. February , with its crisp air of the mountains and the white-tinted caps in the background inspire an ambiance of quiet beauty like no other time in East Tennessee.
If you haven't experienced the snowy season in a cabin, why not make this year your first? You won't want to miss your chance to re-live some of your favorite winter memories this season. Stay in our cabins in the Smoky Mountains and you'll see what makes the Smokies such a great place!