Staying in a Smoky Mountains log cabin: Experience like no other.
Why the log cabin? There are many reasons.
When you stay in a log cabin in the Smoky Mountains, you get an experience like no other. There's something you'll remember when you get older. Everybody is together in a cabin (and, when you stay in one of our cabins, you don't have neighbors right next door to you that you have to worry about). Everybody's got their own sleeping quarters. You're not just paying for somewhere to sleep and lay your head. When you stay in a cabin, it's that thing you'll remember and you'll do it year, after year, after year, after year.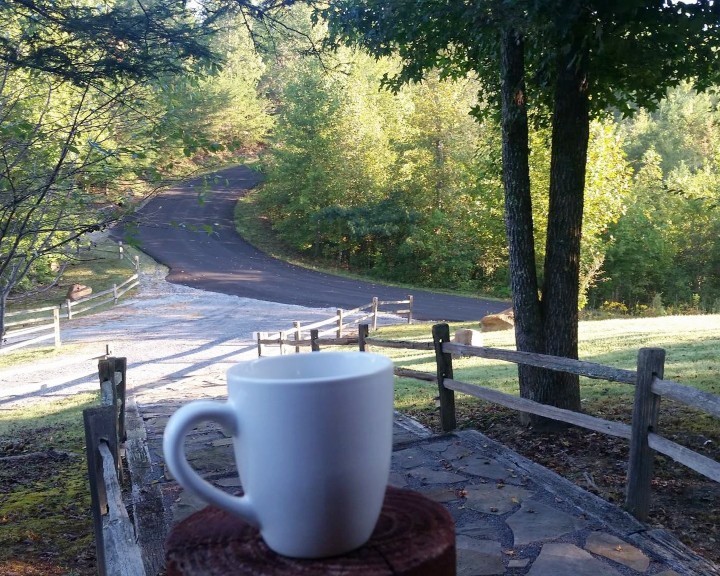 Make your Smoky Mountains Experience complete.
When you come to the Smokies, you expect a log cabin. So why not just get the full Smoky Mountain experience?
The fire in the fire pit under the stars, the marshmallows. Fireflies and wild blackberries in the summer. Critter footprints on the snow in winter. Warm glow of fireplace. A home-cooked meal enjoyed by the whole family sitting around farm-style table. Games and movies after dinner. Birds chirping in the morning, while you are having coffee on the back deck while taking in that fresh and clear mountain air.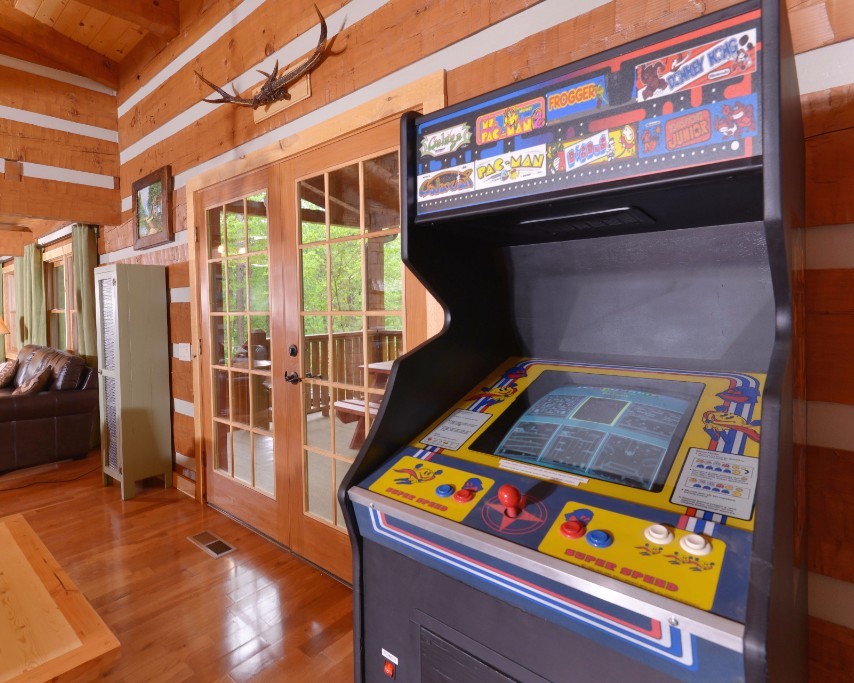 Cabin amenities: You've got comforts of home plus a LOT more.
Not everybody has a pool table in their house, not everybody has a foosball table or a skee ball game, not everybody has that 80s multi game arcade, not everybody has a hot tub on their deck overlooking our private wooded back yards – but our cabins do! You want to be entertained obviously, and one of the perks of renting our cabin is having a pool table. Our cabins have TVs in every bedroom, there are Blu ray players as well.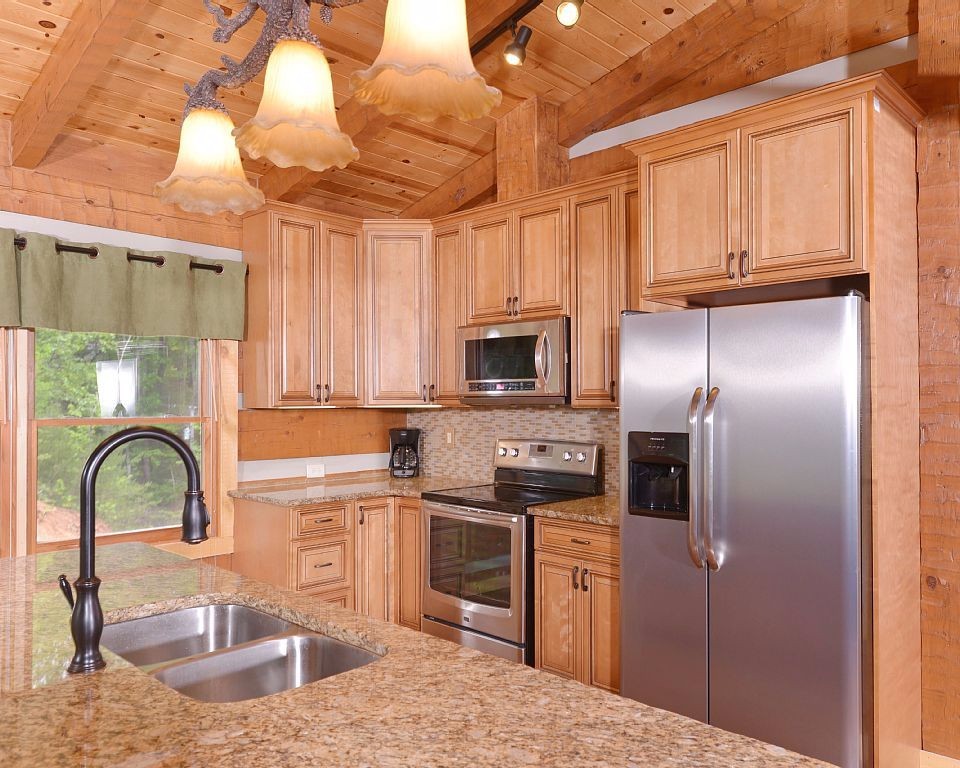 When you staying in one of our cabins, it is a great way to save money as well, as our cabins' kitchens are not only fully equipped, but upgraded as well – stainless appliances, granite counter tops, and of course, all the basics: plates, forks, spoons, knives, bake ware, small appliances – the whole nine yards. So, your group or family can come in, run by the local grocery store, pick up the groceries and actually prepare and eat every single meal right here in the cabin. We've got grills that are outside, our cabins have picnic tables out on the back decks. So you've got all that right here at your fingertips.
Warm and inviting log cabin decor.
Rustic furniture and decor is also something not found in a typical home, but of course you find it in our cabins – some furniture we have restored, some was made by us using new and reclaimed wood. It is as unique as our cabins. Notice the large dining tables in our cabins – they were custom made by us for each cabin. The one below is in Appalachian Escape cabin – it seats 10 comfortably.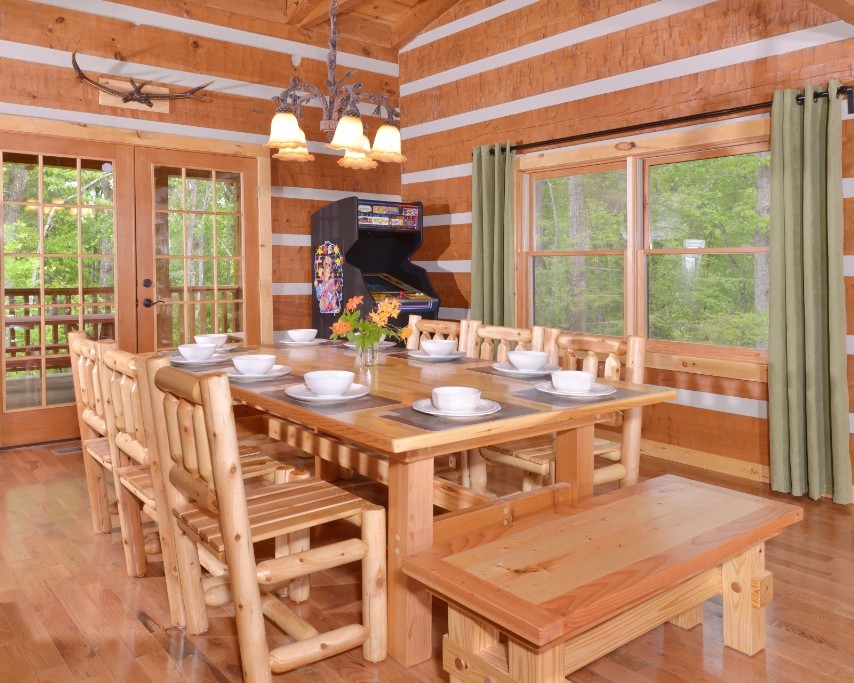 So there's a space for when you want together time, and then there's also a place to go when everyone wants their private time as well. There is literally something for everyone. And like we said to begin with, this is an experience you're going to love.